Summary
During the summer of 2011, I contracted for New York media design firm Local Projects where I designed and built an iOS-based guide for the Stone Barns Center for Food & Agriculture.
The app is primarily intended as a walking tour around the Stone Barns farm. The app uses a custom watercolor map rather the standard Google Maps or Apple Maps.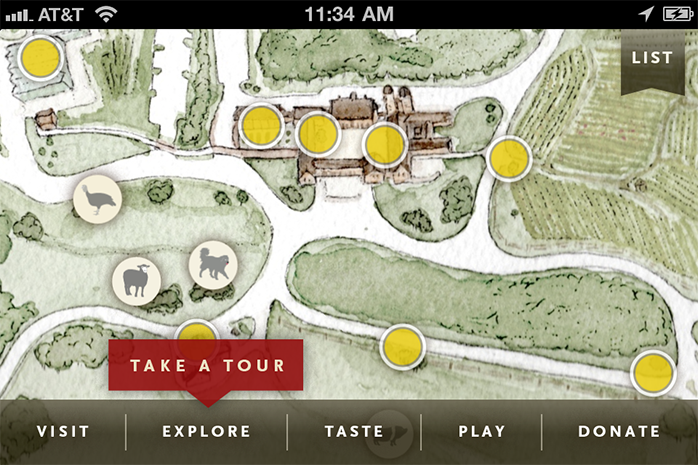 The app provides walking instructions between points of interest on the farm. Since many of the visitors to the farm also have dinner reservations at Blue Hill restaurant, an abbreviated tour is also available.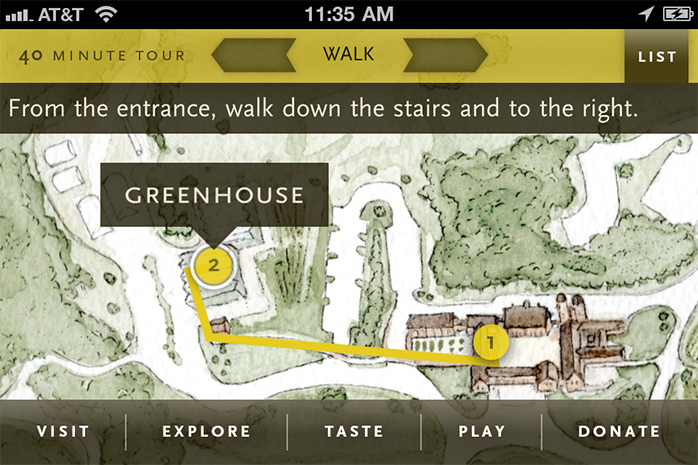 An audio commentary is available at each stop. Additionally, the app is integrated with Stone Barns' WordPress-based CMS, so that additional content can be posted directly into the app.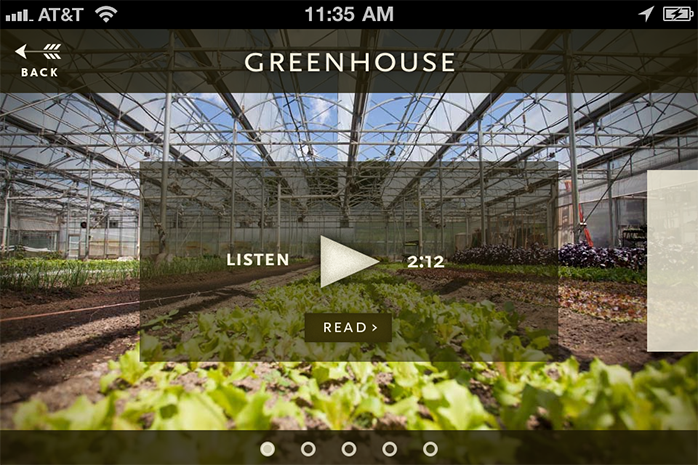 A quiz game is also available.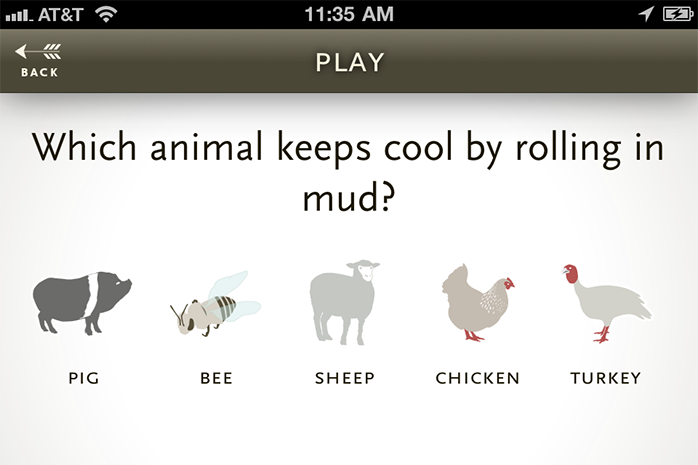 Process
Initially, I thought it might be interesting to develop an app based around the idea of building a collection. You would be able to walk around the site, and "collect" different items, depending on the season and what was happening on the farm.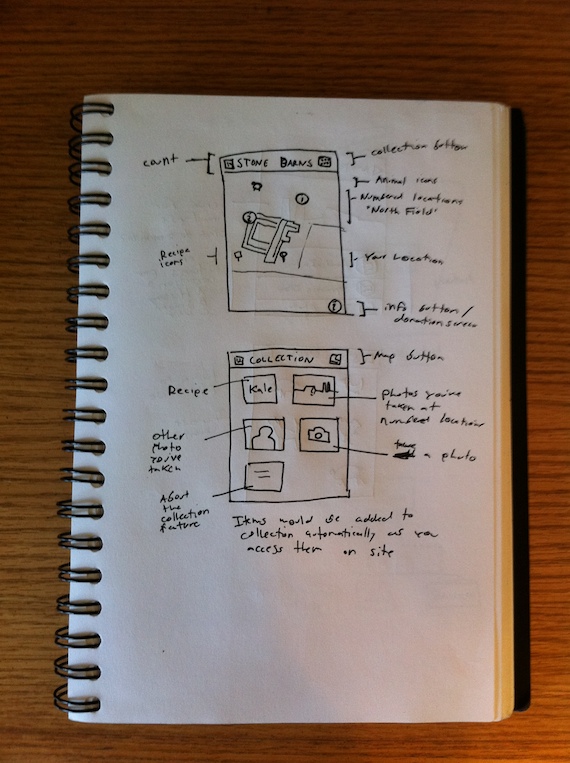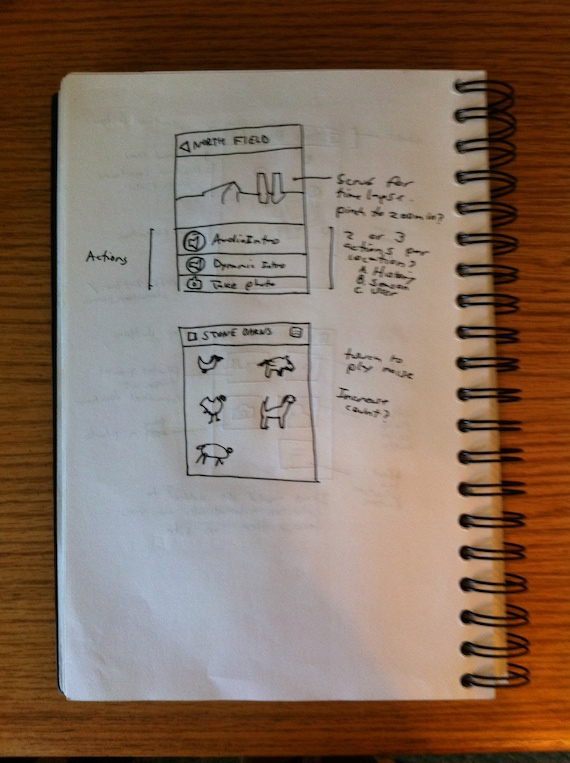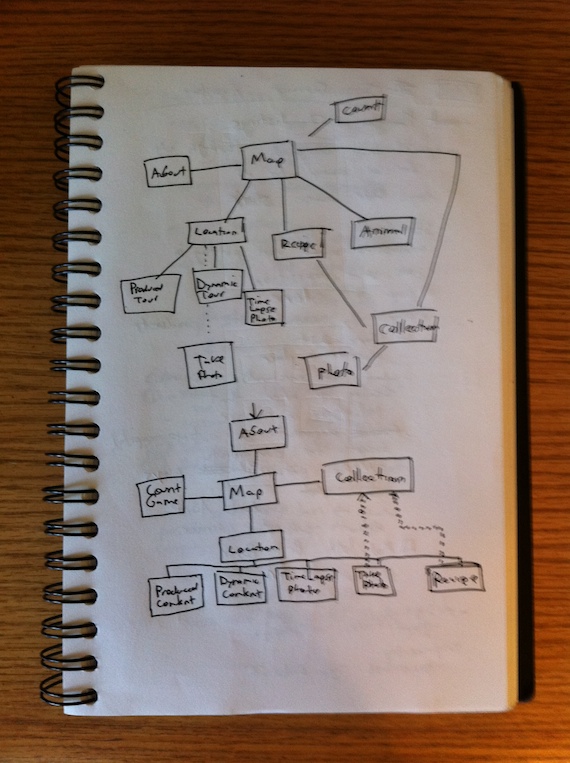 Eventually, we decided to simplify it further to arrive on the design we implemented.