Summary
Working with the Philip Johnson Glass House, faculty advisors Liz Danzico and Jason Santa Maria, and classmates Clint Beharry, Derek Chan, Kristin Graefe, Katie Koch, and Russ Maschmeyer, I helped to design a website that brought some of the event programming from the Glass House onto the web. The result is the Glass House Conversations, a site that continues the legacy of the "longest running salon in American history."
Our team started with a visit to the Glass House, and then we developed several concepts based on what we had observed on our visit.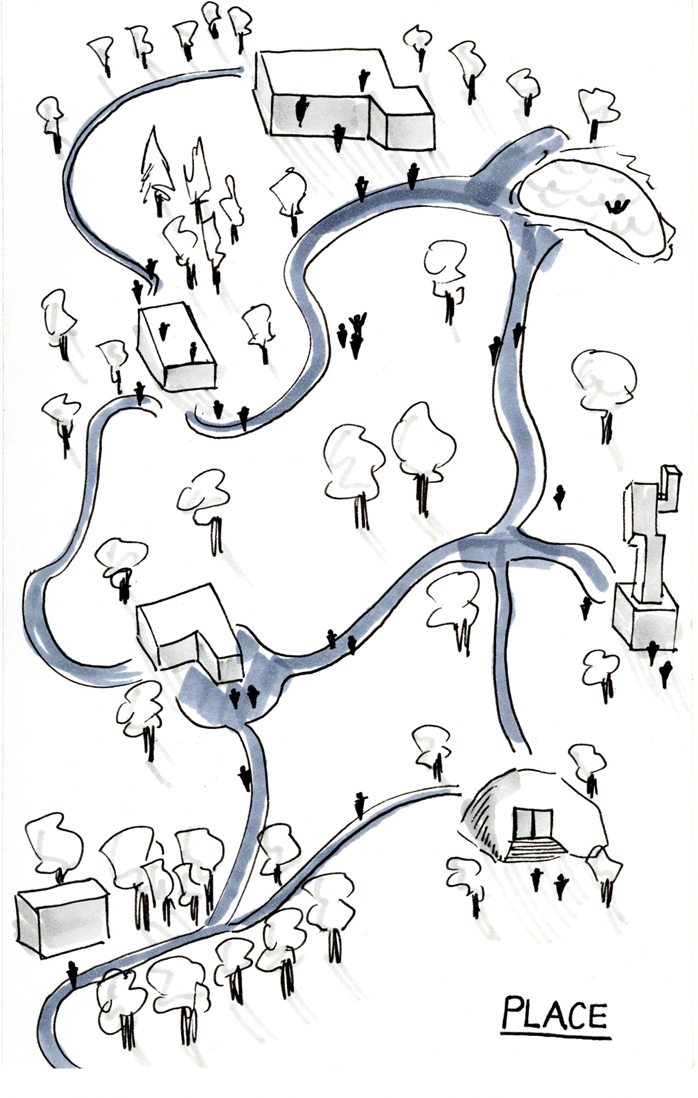 We then picked a single concept and developed wireframes around it.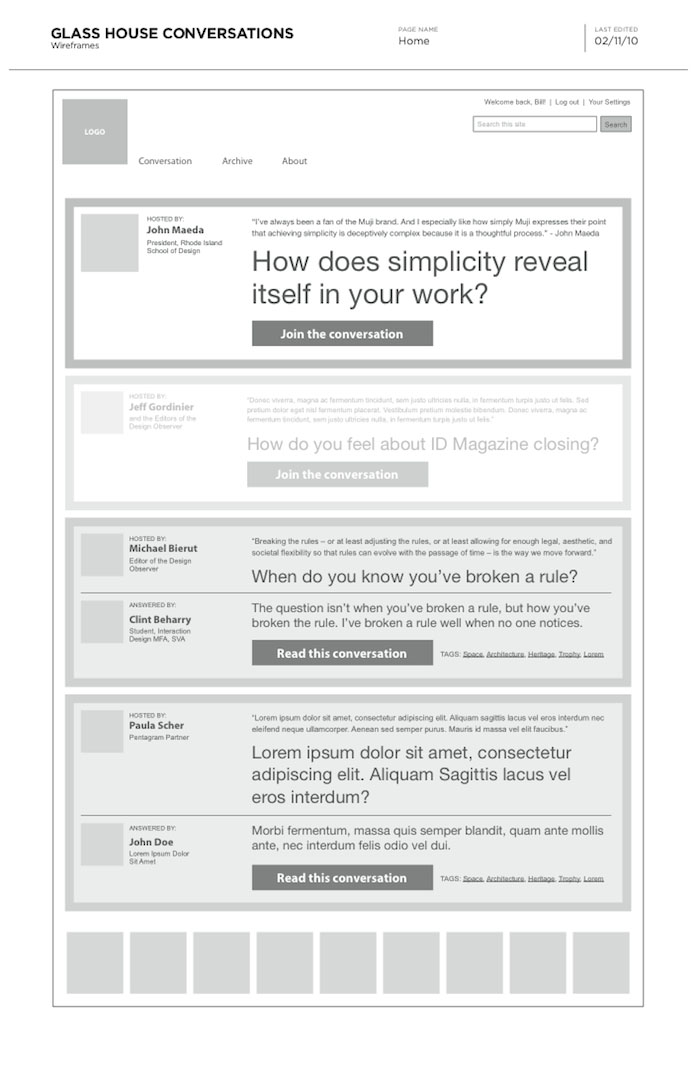 Next, we developed several possible mockups of what the site could look like. The first was based on a magazine: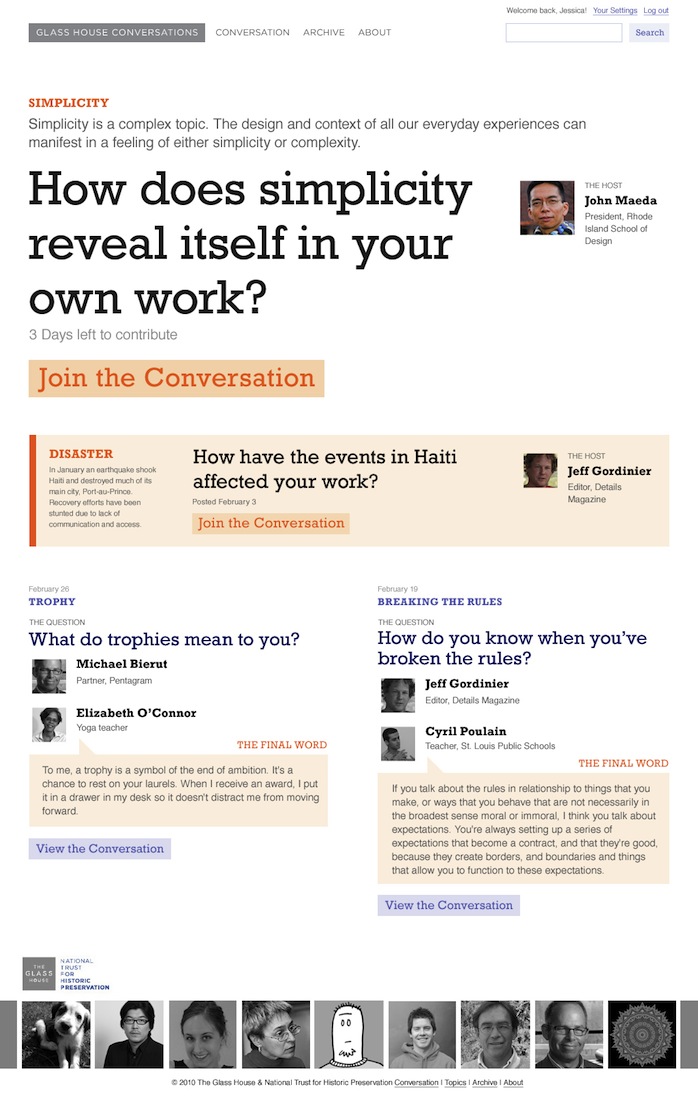 And the second was based on overlapping panes of glass: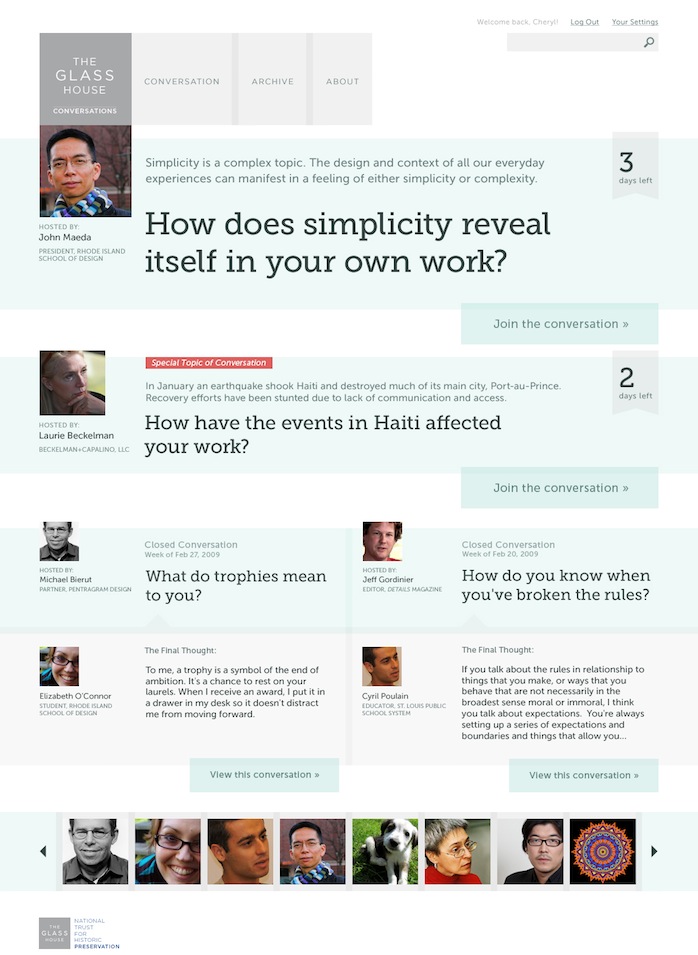 The final design of the site is built around a weekly discussion that is asked by designers and architects who are either members of the site or participated in the Glass House Conversations Series that took place at the Philip Johnson Glass House. The questions are chosen to provoke responses and discussions in the greater design community.
I participated in several stages in the development of this site. The team started with a site visit to the Glass House, and then participated in a group discovery phase where we considered various design concepts for the site. After choosing one concept, I helped with the visual and interaction design for the site. I also led the software development for the site, which is built on a WordPress back end. The site uses several custom plugins as well as a heavily customized theme.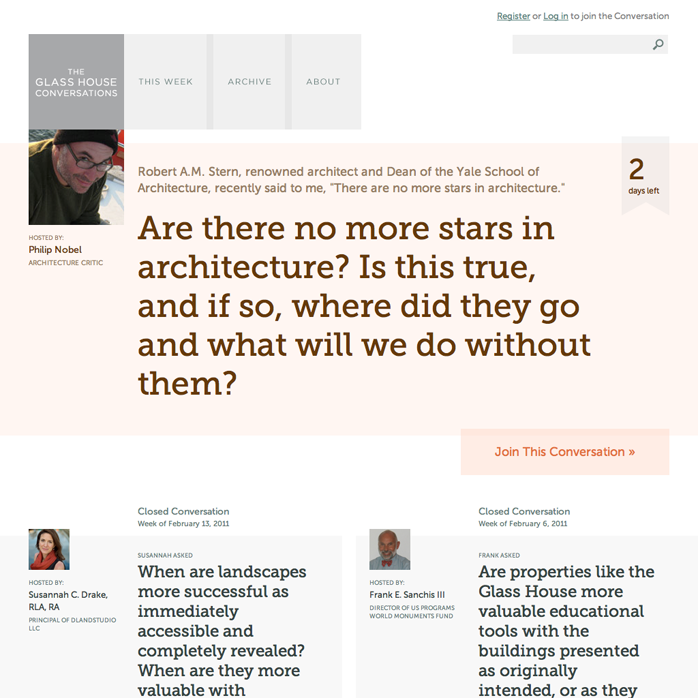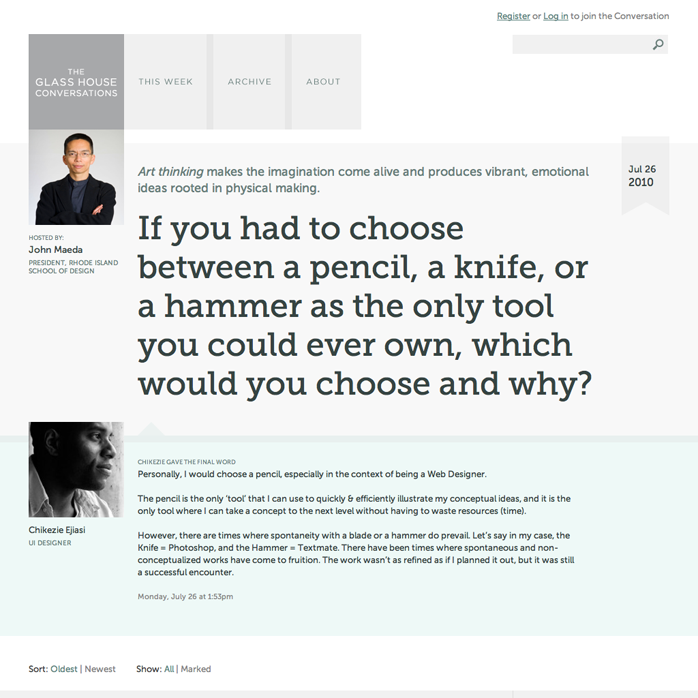 ---
More Resources