Summary
During the summer of 2010, I interned at the New York media design firm Local Projects where I designed and built an iPhone app for the National 9/11 Museum & Memorial called "Explore 9/11."
I started the process of development with sketching.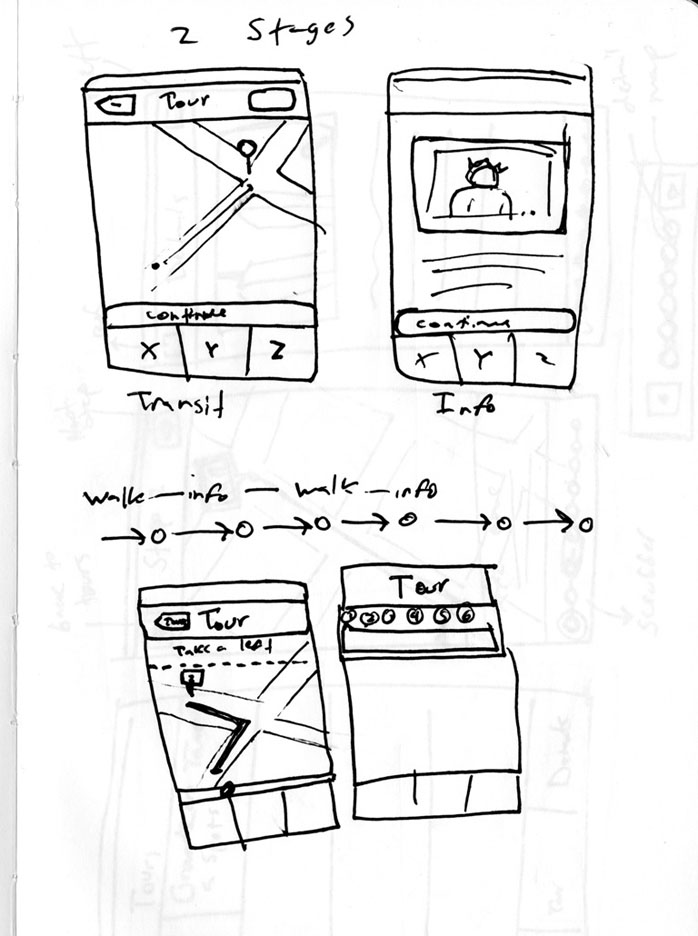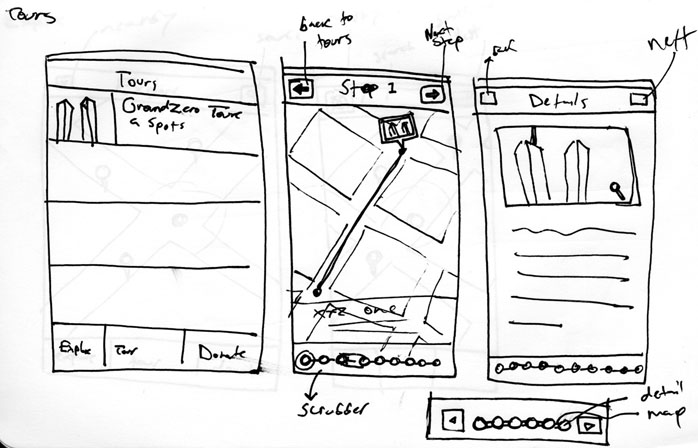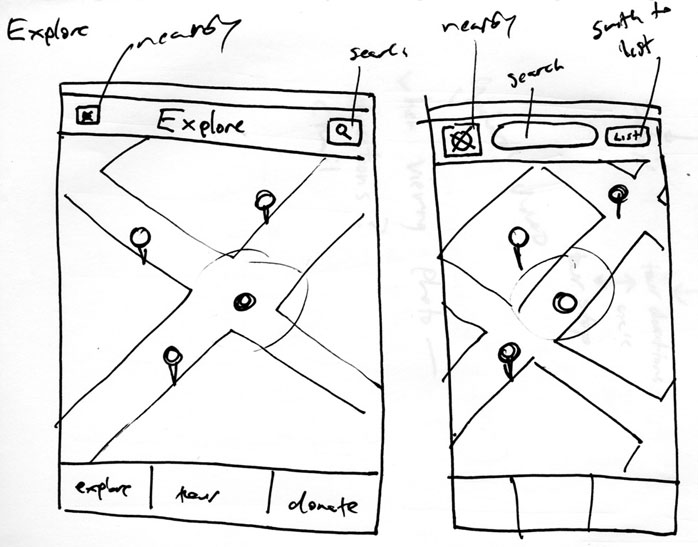 Followed by a round of wireframes.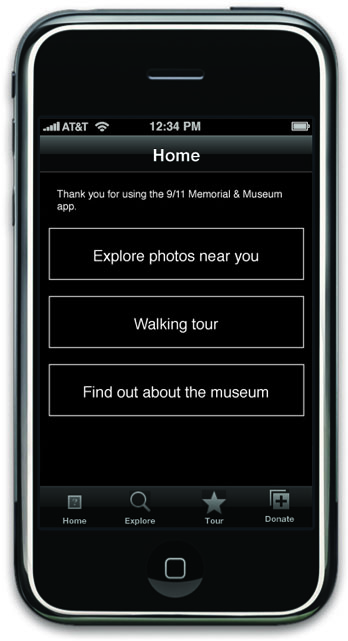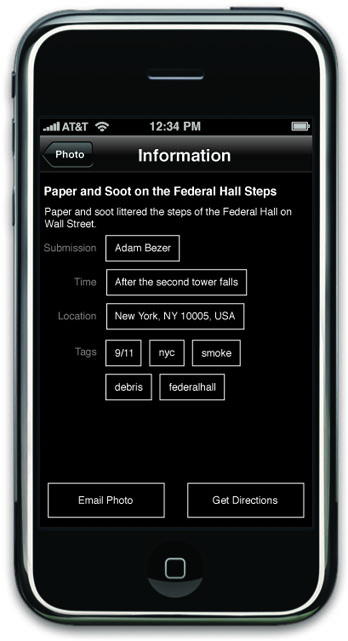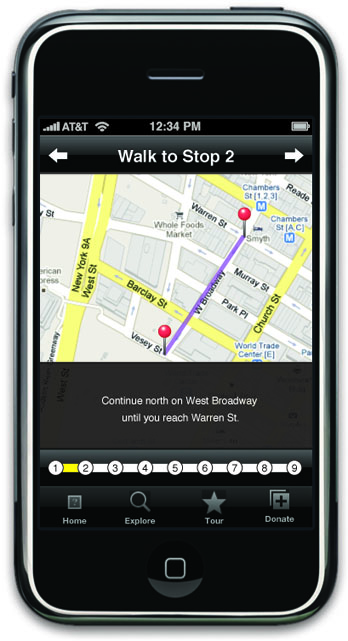 The core of the application is a seven stop walking tour around the WTC site in Lower Manhattan. At each stop, the user can view a short film that plays stories recorded from the day's events while displaying photos taken nearby. After each film, the user is shown a map to guide them to the next stop on the tour.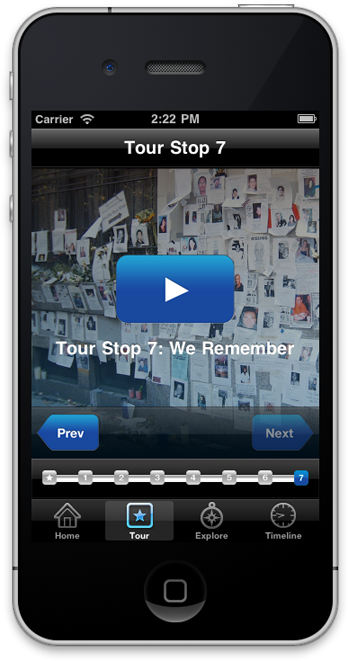 The application also includes additional information about the Memorial (currently under construction), a timeline of the major events of the attacks, and an "Explore" feature that lets users find photos taken during the attacks near their own location.
To complete the project, I worked with the interaction designers at Local Projects, as well as a content producer who wrote the application's tour content and oversaw production of the films, and a graphic designer who produce the artwork that's used in the application. The "Explore" portion of the app makes use of web services to search and download data from Local Projects' previous project, Make History.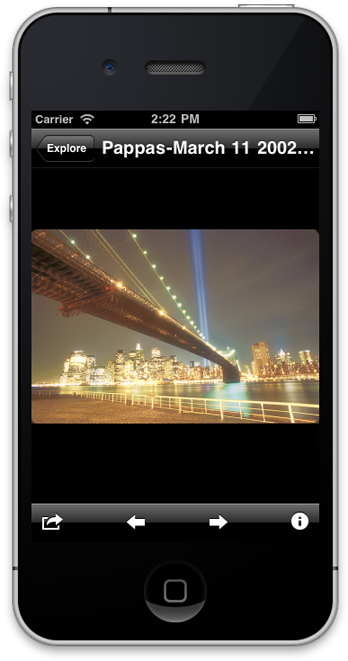 The application was released just in time for the 9th anniversary of the attacks of September 11th. It was downloaded over 100,000 times in the first 10 days following its release.
Additional Resources